Deposit slips aren't quite a thing of the past, yet! Many larger companies make hundreds of deposits every month, which involves hours of typing and can cause errors from mistyping. Additionally, older software packages and deposit tracking systems can make it hard to know where those deposits are.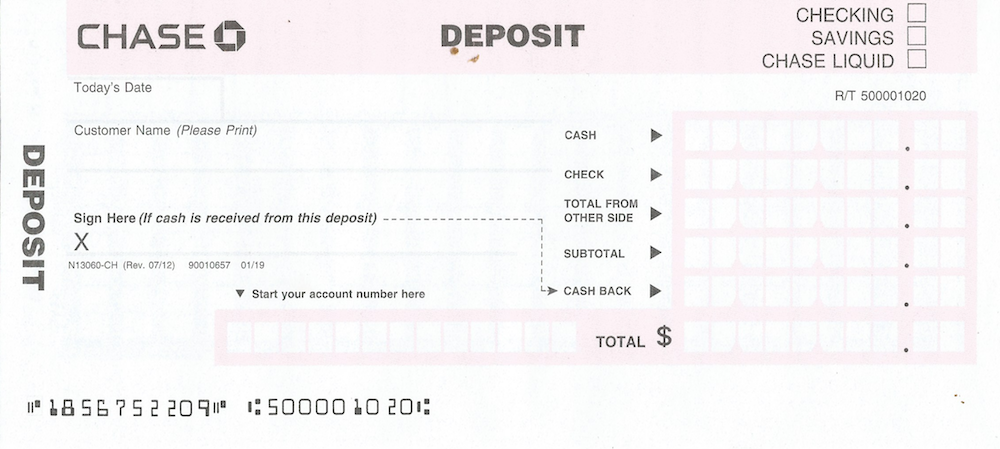 There are times when businesses may send or pay with a check that needs depositing. For businesses, deposit slips are still an essential part of the accounting process. "By value, changes in check payments ... have increased by 7.5 percent from 2016 to 2017", according to a recent Federal Reserve study.
It's not always easy to find out how to get the slip right so that the bank accepts it straight away. Follow our step by step guide below to find out exactly how to do this.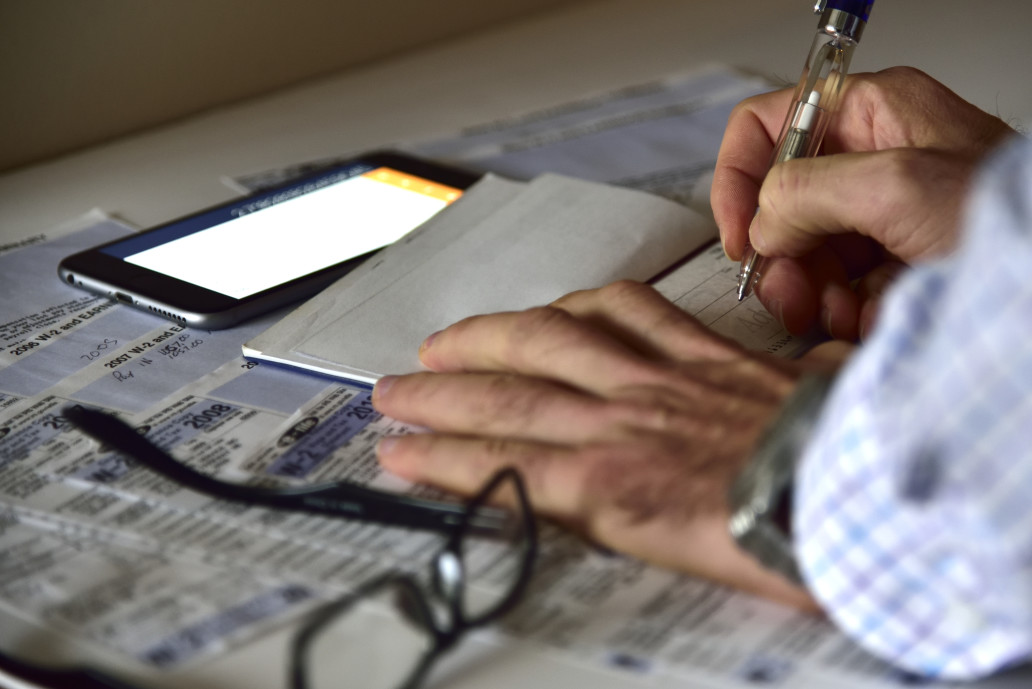 How To Fill In A Deposit Slip
Filling in a deposit slip can vary depending on which bank you use and what you are doing or depositing. Checks and cash will always go in different parts of the slip and taking some cash back from your deposit will involve extra steps.
Fortunately, most deposit slips are quite similar, and the process is simple. Here are the necessary steps listed below.
Step 1: Personal Information
Fill in your personal details, including your name and the account you wish to deposit the funds into. If you're using pre-printed deposit slips from the back of a checkbook, these details will already be present. This is the same with company stationery printed slips.
Step 2: Additional Requirements
Provide additional details like the date of the deposit and any branch information your bank may need. Members of a credit union who are using the branch of a different credit union will need to fill in the name of their own.
Step 3: Enter Cash and Check Amounts
List the cash amount of any deposit and, if required, the breakdown of the currency in coins and bills. If you aren't depositing cash, leave this space blank.
For checks or money orders, you will need to list each deposit. If depositing more than one check, there's space on the back of the deposit slip to avoid having to fill in another. Fill in the check number and the amount in dollars and cents. This will help both you and the bank to keep track of each check deposited.


Once you've written the amounts in, double-check them to make sure they're correct. It's best to do this before you write in the totals, so you don't have to make more than one change.
Add up the total of the checks from the reverse side of the slip and carry it forward to the front in the designated check area.
Step 4: Sub-Total
Add up your deposits, both checks, and cash, to provide you with a subtotal.
Step 5: Take Your Cash
If you would like to take some cash back from checks you're depositing, you can fill in the cash taken space to save making a withdrawal later.
Step 6: Net Deposit & Sign
Work out the total deposits, minus any cash you may have taken, for the total amount to be deposited before signing as complete.
A signature line is provided at the bottom of the slip, and a teller may ask for proof of identity if you are withdrawing cash from the account.
What is a Deposit Slip?
Deposit slips are a small form of paper that a bank or credit union customer fills out when depositing funds into their account.
Typically, it contains the date, depositor name, and the receiving account number. There's space for the deposit amount and the breakdown of cash or checks to be paid in. Deposit slips also offer the facility to draw back some cash from deposited checks.
A deposit slip will serve as proof the bank acknowledges receipt of the deposit, and it was paid to the account listed on the slip.
Where Do You Find Deposit Slips?
It's more common today to find deposits slips in the bank at the teller's counter or perhaps in the reception area. Some checkbooks will also contain a few deposit slips at the back.
You can buy deposit slips online from a number of places. Read our reviews on Quickbooks Checks and Deposit Slips and VistaPrint Checks and Deposit Slips for two great places to order deposit slips.
For many businesses that rely on check payments, software is available that can print and track deposits. Popular packages like Xero, Quickbooks Online or Harvest will integrate with a system like CheckDeposit.io. This makes filling out deposit slips quick and easy.
How Does a Deposit Slip Work?
A deposit slip is like a road map for your cash or check. The account number and bank sorting code will ensure your funds arrive in the correct account.
The bank clerk will typically verify the funds deposited against the amounts listed on your deposit slip to ensure the figures match. The teller will then process the deposit slip along with any monies or checks collected before issuing a receipt for the customer.
It's a pretty simple process.
The Benefit of Deposit Slips
Deposit slips act as protection for both the customer and the bank.
Advantages for the Bank
Slips help banks to maintain a written record of funds they receive throughout the day. At the end of the business day, deposit slips ensure all deposited funds are accounted for.
Advantages for the Customer
For the customer, the deposit slip or receipt can prove the bank properly processed the funds. It's also a checking mechanism that the correct account was paid. Although a deposit slip proves the deposit was made, a receipt will only show the amount being deposited, not the breakdown of checks or monies.
If you later check the balance of your account and find the deposit hasn't been received, you can request a copy of the deposit slip. This slip will show the itemized deposits, including checks that may not have reached the account yet.
How Quick Are Deposit Slips?
Or when can you spend that lovely money? Unfortunately, deposit slips still need entering into a computer. With many banks, the funds may not be available until the next working day. Electronic payments, by contrast, are available almost immediately.
Banks can often put a hold on some deposits, especially checks or money orders when the bank cannot be sure if it's a legitimate payment. The Expedited Funds Availability Act sets out rules on how quick a bank must release your funds. These include rules on paying out on different types of checks.
So, they're relatively quick, but not fast enough for many. Imagine how slow the banks would've been to release your money when checks and deposit slips were first introduced! Thankfully, they're much faster now.
Alternatives to Deposit Slips
Mobile banking and ATMs don't typically need you to use a deposit slip. However, mobile deposits have strict deposit limits on the size and amount of checks you can deposit. ATM deposits can be scanned in real time, allowing banks to add funds to your account immediately.
If your bank has a limit on the amount of a Photo Check or does not offer the service, you could always mail a check to the bank. Merely writing "for deposit only" on the back along with your account number and routing details or sort code is enough for some banks. Others will need you to send a deposit slip along with the check.
Keep a Record of Your Deposit
Documenting and storing your deposit slip can save time and headaches down the road, especially if your deposit contains more than one check. Why? When accounting systems like Quickbooks Online, Harvest, Freshbooks, and Xero pull in bank transactions, they lump all of your deposited checks into one transaction.
This makes splitting the checks in deposit onto the right customers and accounts painful. Storing images of the checks, the check remittance documents, and the deposit slip makes this data entry a snap.
We recommend storing this information on Google Drive, DropBox, or CheckDeposit.io. CheckDeposit.io automatically stores this information for you and even can integrate directly into your accounting system.
CheckDeposit.io Is Your Friend
Still, don't fancy having anything to do with deposit slips? Software solutions like CheckDeposit.io offer your business a more straightforward way to create, print and mail deposit slips. Try it out for secure and permanent storage of past check deposits and slips. It's an excellent integration option for popular accounting systems.